Mrs. Beadnell's First Grade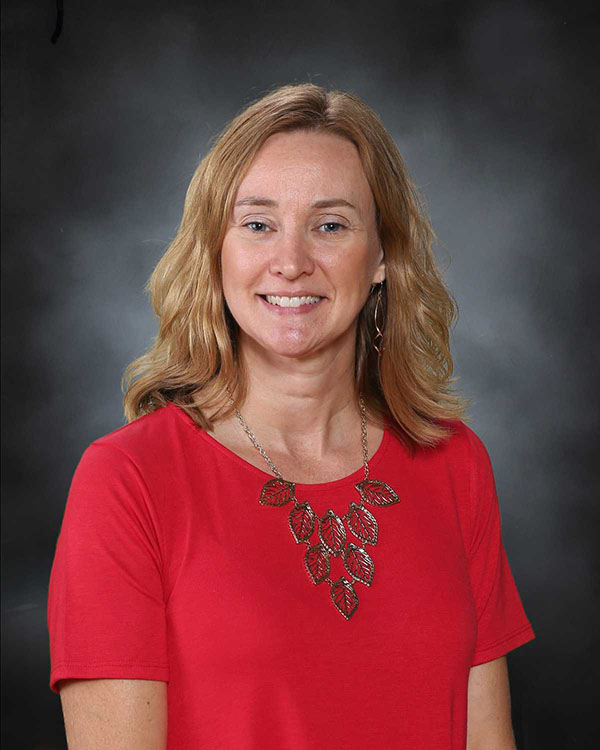 Email me: nicole.beadnell@southern.k12.oh.us
Parents: Please check into this web page once a week. I will post the learning plan activities for the week and will not add to it. So when you're done - you're done! Email me as needed. If you and your child are interested in an online meeting, please let me know! Maybe we can get together with some of our friends! I would also love to see what my students have been up to, working on, writing, drawing, and creating! Send me a photo of those smiling faces!
***Send me a picture of your SPRING acrostic poem you wrote in your journal!***
We did it!!! Last week of school!!!
This is it! Your last Learning Plan of first grade! You actually have a few options for schoolwork this week:
You can choose activities from the Learning Plan.

You can choose activities from the BINGO sheet.

You can visit any of the field trip links.
All of these resources can be found below under the Home Learning Plan section.
This week's assignments do not need to be submitted. If you have work from May packets that you have not shown me through email, or turned into the school, please do so this week.
Summer Learning Tips: READ READ READ!
Home Learning Plan Instructions
To the right you will find this week's Home Learning Plan. If you are able to access online resources, videos, and games, please do those activities. If you cannot get there, please do the activities in red. If there is no red option, everyone will do that activity because they do not require online access. You do not have to print anything. Simply copy answers down on paper. Be sure to label it , such as Make 5 Compound Words or Draw Plane Shapes . This way you and I know what you worked on. Feel free to snap a picture of you and your work and email it to me! I want to see you and what you are working on!
Reading, Writing, and Math assignments should take priority every day.
The Phonics Decodable story can be found to the right. All 10 stories are in this PDF, but I will only assign one story per week. The activities following the story are part of this week's lesson: Vocabulary Fill-In, Comprehension Questions, and the Fluency page (student reads and parent marks how many words are read correctly in one minute). Again, you don't have to print, you just need to view it. If you want me to hear you read your story - send me a video through email!
I have included access to the Epic reading site (on your computer) or find the app (on your phone or table.) Please contact me for the class code. Once in there, your child will click on his/her name to start reading. There are some amazing books here! I will be able to see your progress on this site. We also have access to Spelling City, which we work on in class, but tell your child there are TONS more games to play! Email me for your child's login.
This week's reading log is also to the right. If you can't print it, just keep track on paper. Any stories you read through the week can be added to it.
As always, I am available through email for anything you need! Keep your child safe and happy. If schoolwork is stressing him or her (or you) out - take a break! We're all figuring this out together!
3/24/20
Looking to add to your child's home library? Scholastic Book Clubs has books just right for your child's reading level at fantastic prices! Books can be ordered online and shipped directly to your home! Be sure to add our class code, and we'll earn points to purchase books, games, puzzles, and more! Feel free to share the code!
Class Code: ML249
Click on the picture or the link below to get to the Scholastic Parent Page .
http://shop.scholastic.com/parent-ecommerce/parent-store.html

Visit Your Other Teachers!




If you have trouble accessing the teachyourmonstertoread app on a tablet or phone, try the website and my teacher page:
click here> TeachYourMonsterToRead
3/21/20 Home Instruction - check here often for updates, websites, and learning activities to help you and your child continue learning at home! Please contact me by email with any questions!
3/21/20
Take a look at the Fundations Trick Word List posted above. These are the trick (or sight) words we have been working on all year. We still need to finish Unit 12-14. If your child has mastered these (being able to read each without hesitation or help on more than one reading), then check out the Dolch Master List. This is a more inclusive list of words students should be able to know automatically through 3rd grade. If trick (sight) words are known automatically, reading will become more fluent and students can take time on the more difficult words. Most of the Fundations words are found on the DOLCH list.
*Tips for making the words "stick."
-make flash cards - only work on 5-10 at a time until mastered, add new words in as words are mastered
-make 2 sets of flash cards to play matching or memory games
-pick a flash card out of a hat or bowl and use the word in a sentence
-play tic-tac-toe using two words
-talk about what makes the word "tricky" (digraphs, bonus letters, silent letters, glued sounds, vowel sound is not the usual sound)
-come up with a saying or song to go with it (t-h-e, t-h-e, t-h-e spells the)
-look for small words inside of bigger words
-search for apps, games, and videos - search trick words or sight words