2021 Jr. Sr. High School Virtual Art Show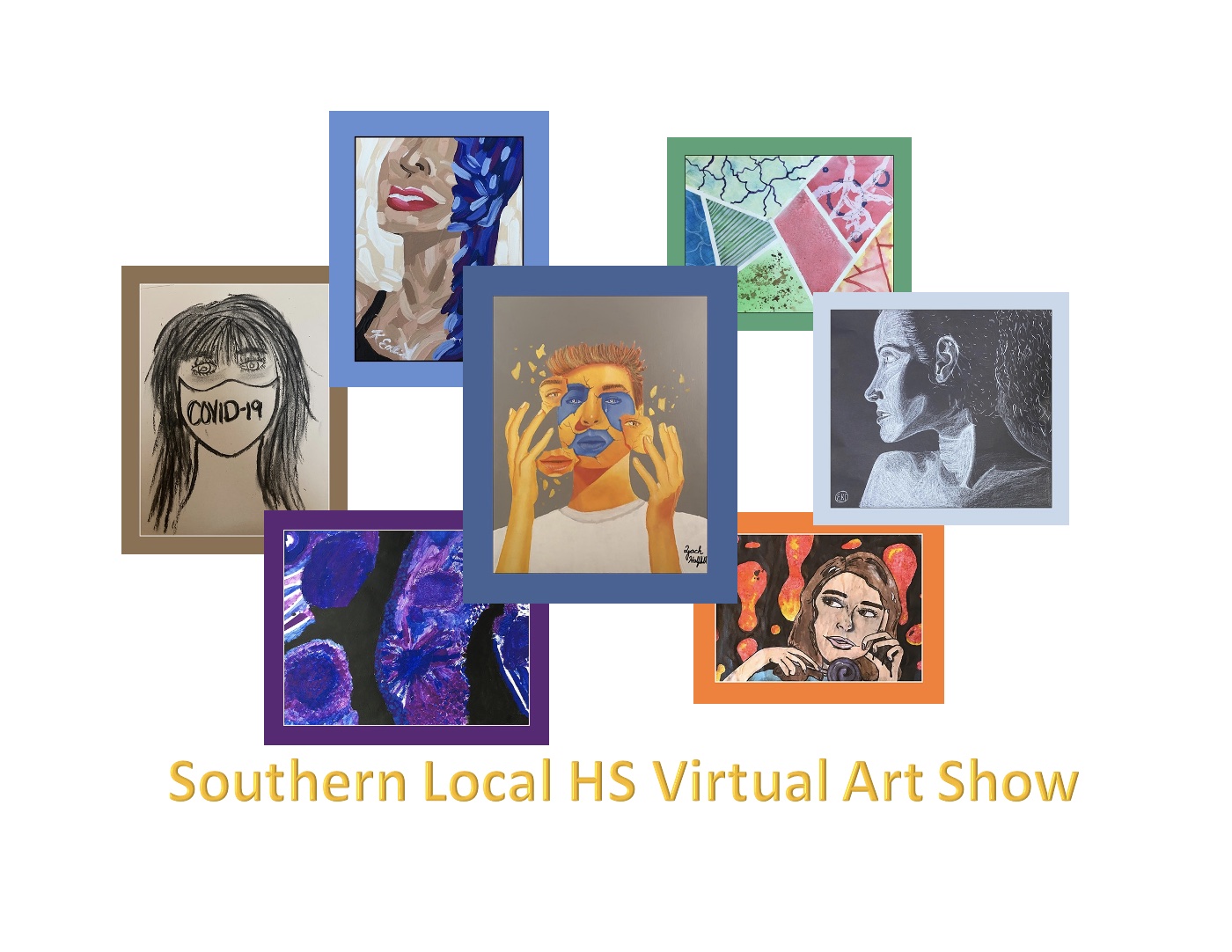 ---
2021 VIRTUAL ART SHOW
We are happy to announce the return of the Virtual Art Show.
Students in grades 9 through 12 have submitted pieces they wanted to share with everyone. Those students are:
Seniors: Selena Batcha, Emma Duncan, Katelynn Exline, Zachary Halfhill, Dakota Long, Alex Shroades, and Tony Webster
Juniors: Dylan Berkheimer, Alexis Crooms, Grace Haught, Blake Ice, Ella Rose, and Cameron White
Sophomores: Kayla Berkheimer, Elexsis Chesser, and Haylee Manley
Freshmen: Jasymnn Boyd, Natalie DeSellem, Seth Haught, Gracie Neice, and Lillian Patterson
Congratulations Students! A Job Well Done! Without you the art show would not be possible.
Southern Local Jr. Sr. High School's Virtual Art may be viewed at: https://slhs.southern.k12.oh.us