March 2022 Kiwanis Student of the Month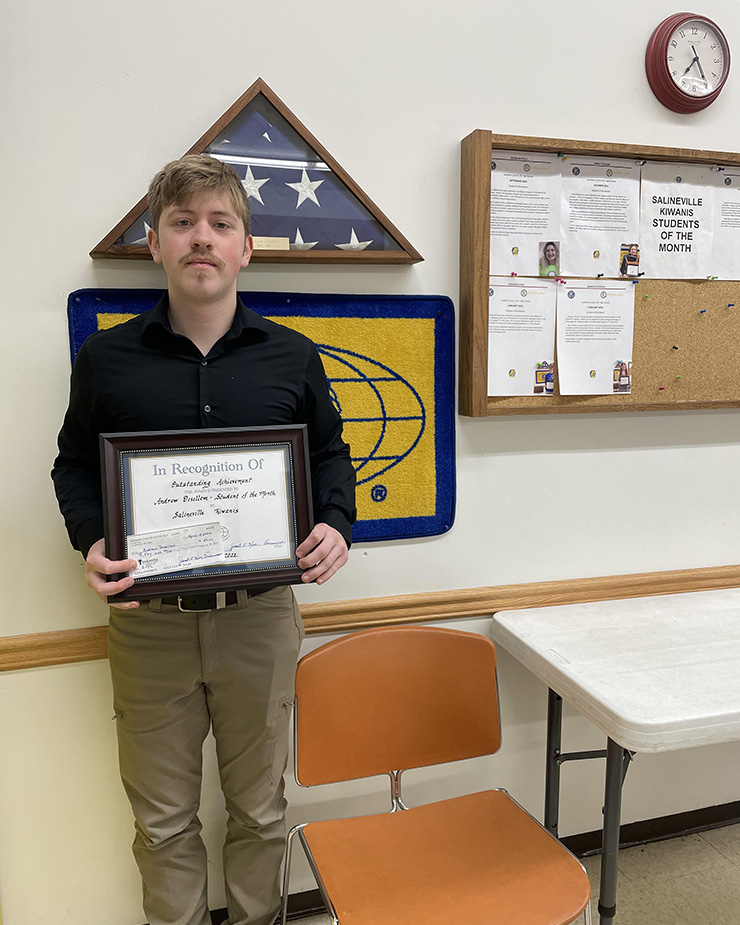 ---
March 2022 Kiwanis Student of the Month
Southern Local / Salineville Kiwanis
Andrew DeSellem has been selected as March Kiwanis Student of the Month at Southern Local High School.
Andrew is the son of Frank DeSellem of Salineville. Andrew is currently ranked 4th in his class with a 4.157 grade point average.
Andrew was an active member of the Southern Local FFA Chapter. He has held office his junior and senior years. His junior year, Andrew was the Chapter's treasurer. His senior year, Andrew was the Chapter's president. In 2019, Andrew was a member of the FFA Soils Team that placed in the top 5 to advance to the State Contest. In 2020, Andrew placed as an individual in the Soils Team. He placed 4th in the District FFA Soil Judging Contest. He was also a member of the Parliamentary Team. He has participated in the Marcus K. Walters Spaghetti Dinners all four years. On May 6th at the FFA State Convention in Columbus, Andrew received his Ohio FFA State Degree.
Andrew was the senior class treasurer, member of the National Honor Society, and has participated in the College Credit Plus Program at Eastern Gateway Community College. He was a member of the 2019 baseball team. In 2022, Andrew was a Basketball Homecoming Court Attendant.
Outside of school, Andrew was a member of the Columbiana County Farm Bureau. He was the Columbiana County Youth representative at Ag Day at the Capitol in Columbus in 2022. He was an ATG member where he enjoyed wrestling and Jiu Jitsu. Andrew was a volunteer fire fighter with the Franklin Township Fire Department. He has volunteered at the FFA Alumni Food Stand, Kiwanis Rose Sale, NHS Blood Drive.
After high school, Andrew plans are to pursue a higher education in either Agriculture law or business.