SLES KIDS SUMMER PROGRAM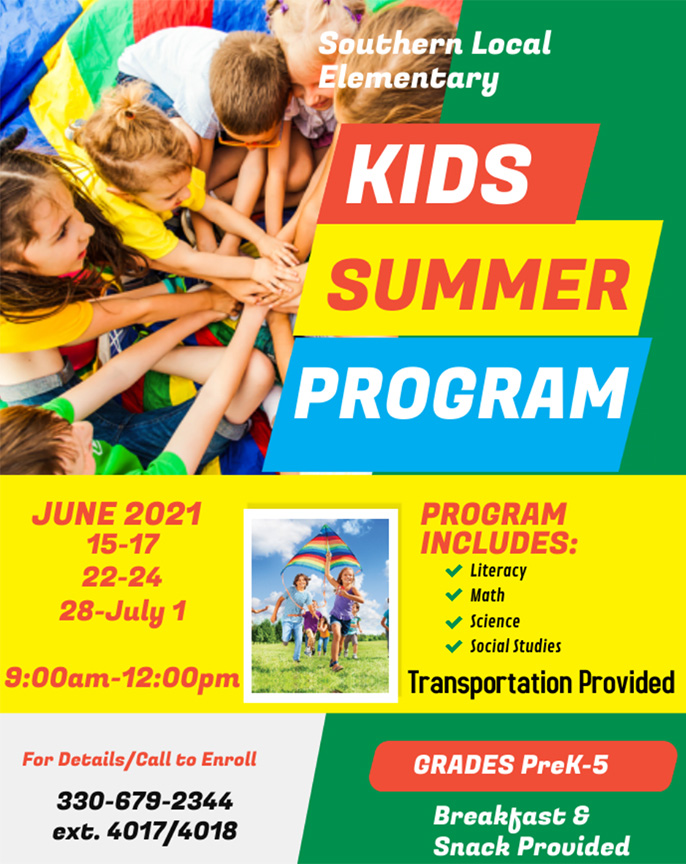 ---
KIDS SUMMER PROGRAM
The KIDS SUMMER PROGRAM will provide Literacy, Math, Science, and Social Studies activities.
The program be held June 15 - 17, 22-24 28 - July 1, 2021 from 9am to 12pm.
Transportation, breakfast, and a snack will be provided.
The program is open to kids in Grades PreK-5.
For details or to enroll, call 330-679-2344 ext. 4017 or 4018.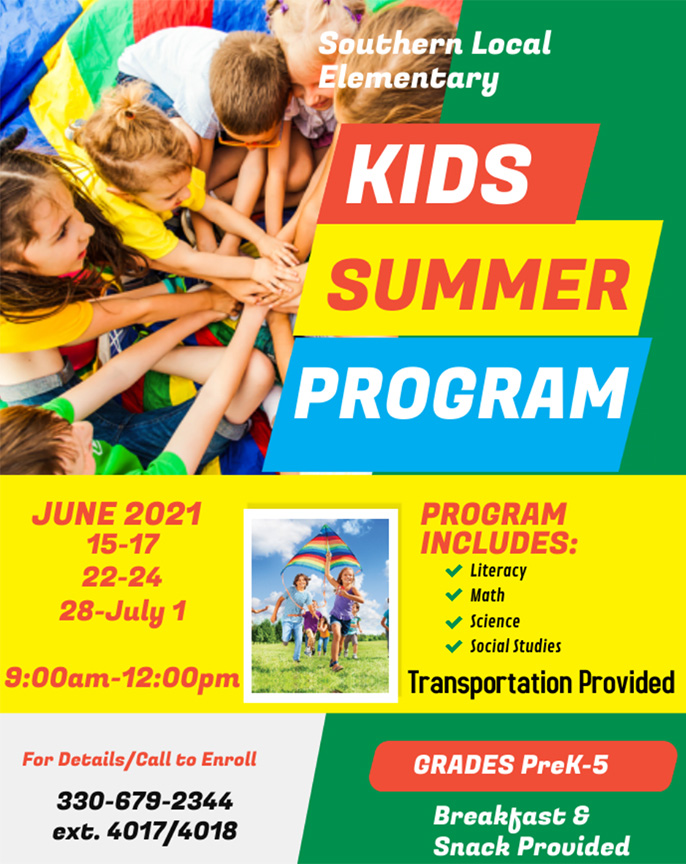 Southern Local Elementary Summer Program includes transportation, breakfast & snack.