IMPORTANT NOTICE IF YOU INTEND TO PARTICIPATE IN COLLEGE CREDIT PLUS CLASSES NEXT YEAR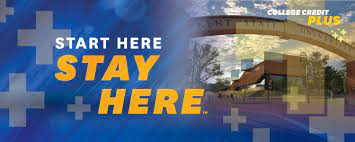 ---
Important notice if you intent to participate in College Credit Plus classes next year
On November 10th, Kent State University hosted a mandatory information night along with YSU and EGCC.
If you were unable to attend this meeting we have posted a link to view the recorded meeting on our website.
In order to participated in college classes for the 2022 - 2023 school year, you MUST turn in a Letter of Intent by February 10. If you have not yet done so, you can pick up a letter in the guidance office or by calling the office and we will mail one to you. Turning in a letter does not mandate you take classes; it only means you are considering it.
Students may not be required to pass a test this year as the state has yet to determine the requirements for admission.
It is important to remember that in this dual credit program, not only are you getting college credit that is transferable to other colleges but you are getting high school credit as well.
This program continues to grow each year and it is our hope that you will be a part of this growth.