SLHS Hosting Virtual Art Show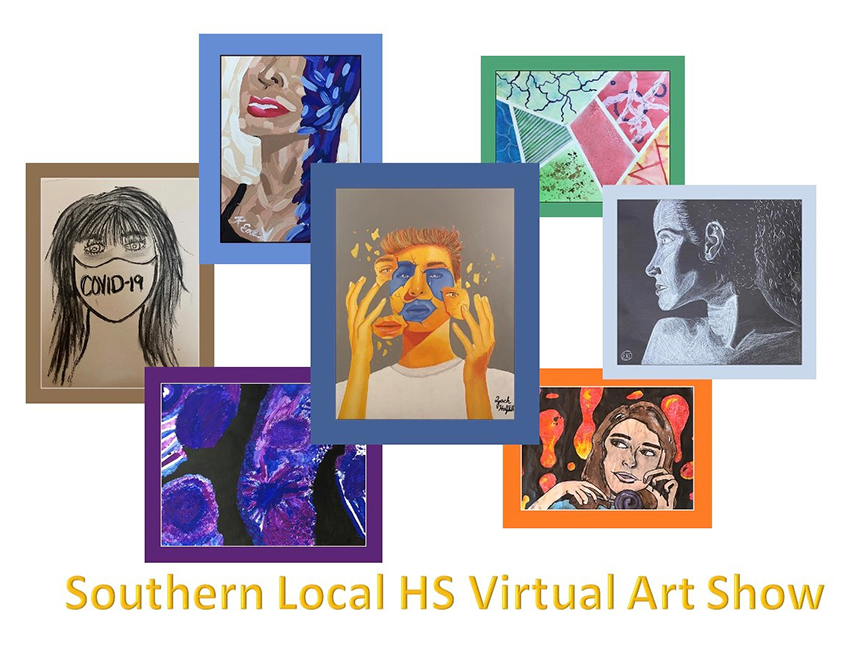 ---
SLHS Hosting Virtual Art Show
SALINEVILLE-Budding artists at Southern Local High School are on digital parade with displays posted on the school website.
More than 20 art students in grades 9-12 are exhibiting their original works in a virtual art show and visual art instructor Laurie Ronshak said pupils are showcasing a wide variety of renderings from portraits and landscapes to surrealist and perspective pieces. The artwork was completed in an array of styles from pencil and ink, acrylic paint and charcoal to oil pastels and watercolors.
"We let every student in the high school who is attending or has art classes can submit," Ronshak said. "We made the virtual art show on the school website and it was posted on April 22. This will be on display during the District Showcase in May."
She added that seven seniors, six juniors, three sophomores and six freshmen entered pieces. The artists include seniors Selena Batcha, Emma Duncan, Katelynn Exline, Zachary Halfhill, Dakota Long, Alex Shroades and Tony Webster; juniors Dylan Berkheimer, Alexis Crooms, Grace Haught, Blake Ice, Ella Rose and Cameron White; sophomores Kayla Berkheimer, Elexsis Chesser and Haylee Manley; and freshmen Jasymnn Boyd, Natalie DeSellem, Seth Haught, Gracie Neice, and Lillian Patterson. The art will not be judged but is available for the public's perusal. Ronshak said students could submit as many entries as they wanted but only seniors were permitted to add exhibits they created from previous years.
She thanked school and district administrators for their support and Marjorie Hiller, central administrative technology services, for preparing and posting the items online. To view the artwork, visit the website at https://slhs.southern.k12.oh.us.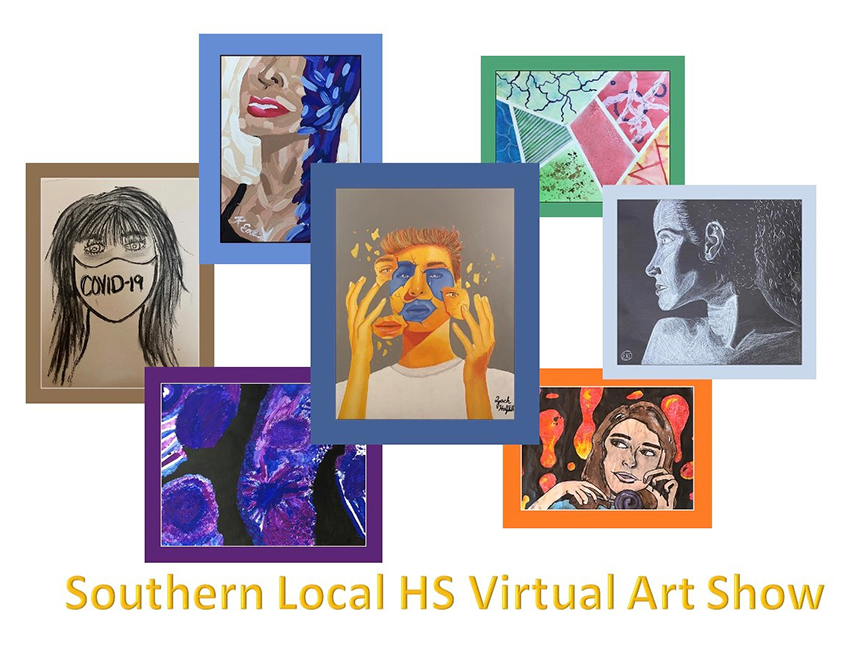 Southern Local High School has more than 20 young artists on digital parade for its 2021 Virtual Art Show. Original renderings may be viewed on the district website at https://slhs.southern.k12.oh.us.)