Students Learn Many Lessons with Food Drive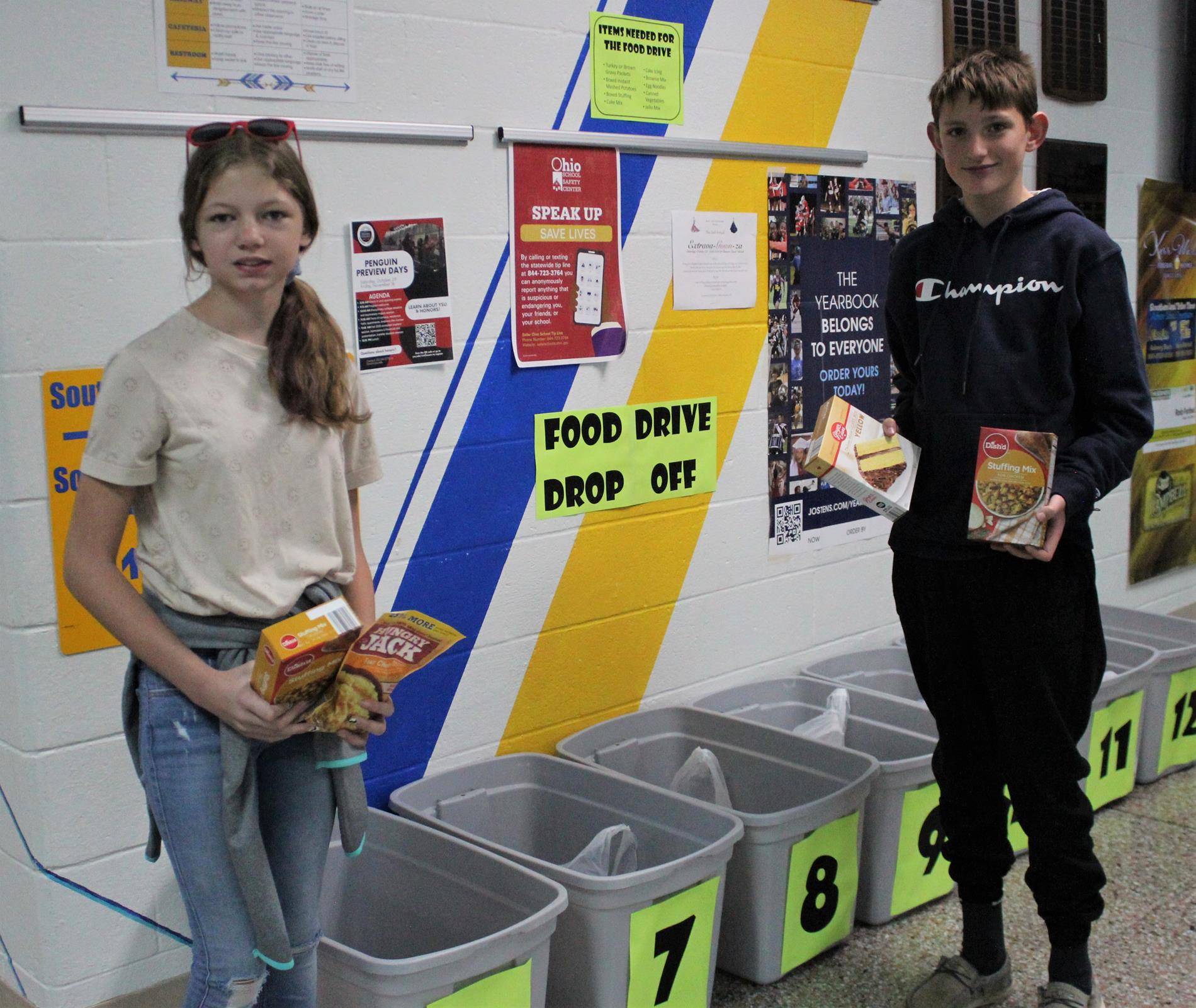 ---
Students Learn Many Lessons with Food Drive
SALINEVILLE-Some Southern Local Jr. High students are learning more than one lesson by spearheading a food drive.
Pupils in Tiffany Scheel's sixth-grade math class are collecting items for the Southern Community Center Food Pantry in Salineville until Veteran's Day and bins are available in the lobby of both the high school and elementary buildings. The class is accepting nonperishable items including instant mashed potatoes, turkey or brown gravy, boxes of stuffing, cake, brownie and Jello mix, cake icing, egg noodles and canned vegetables for the pantry's Thanksgiving distribution.
"The math class is using this for their statistics unit and will collect data on the items donated," Scheel said. "We began (on Oct. 24) and will collect until Nov. 11. This is something new this year to get the students interested in data collection and analogies."
The collection bins are separated by grade levels as part of the process, and she said several lessons are being instilled with the project. In addition to providing information for their math calculations, it gives back to community members in need. The food pantry has served dozens of households and Scheel welcomed others to contribute to the cause.
"The entire school is collecting Thanksgiving food items and the public is invited to donate."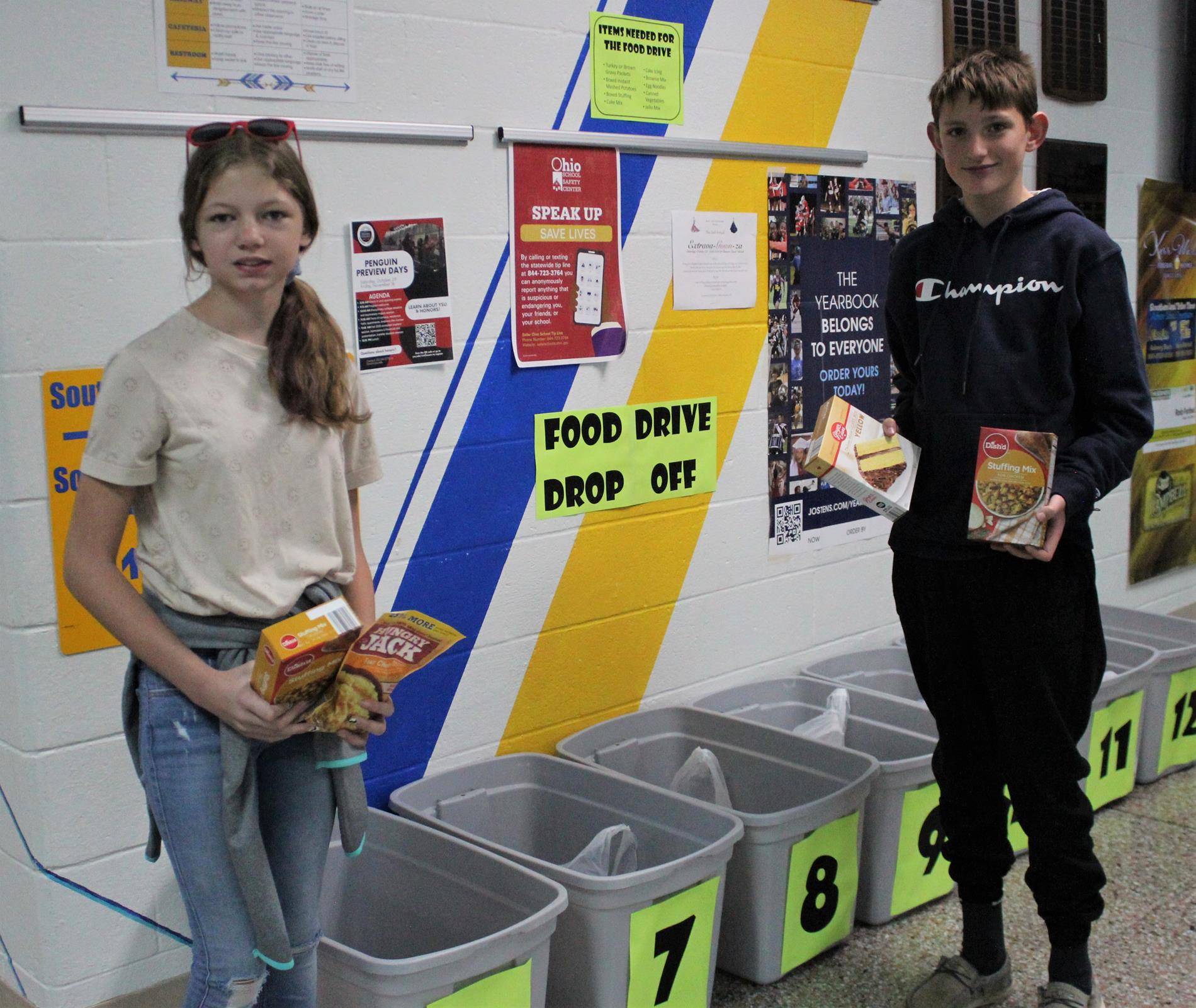 Southern Local Jr. High School sixth-graders Kenzie Lemasters and Jack Pitts display some of the items being collected by their math class as part of a school-wide food drive to benefit the Southern Community Center Food Pantry. Students will contribute the items to the pantry and use data from the campaign to calculate their statistics lesson.