Wright, Brinker Promoted at Southern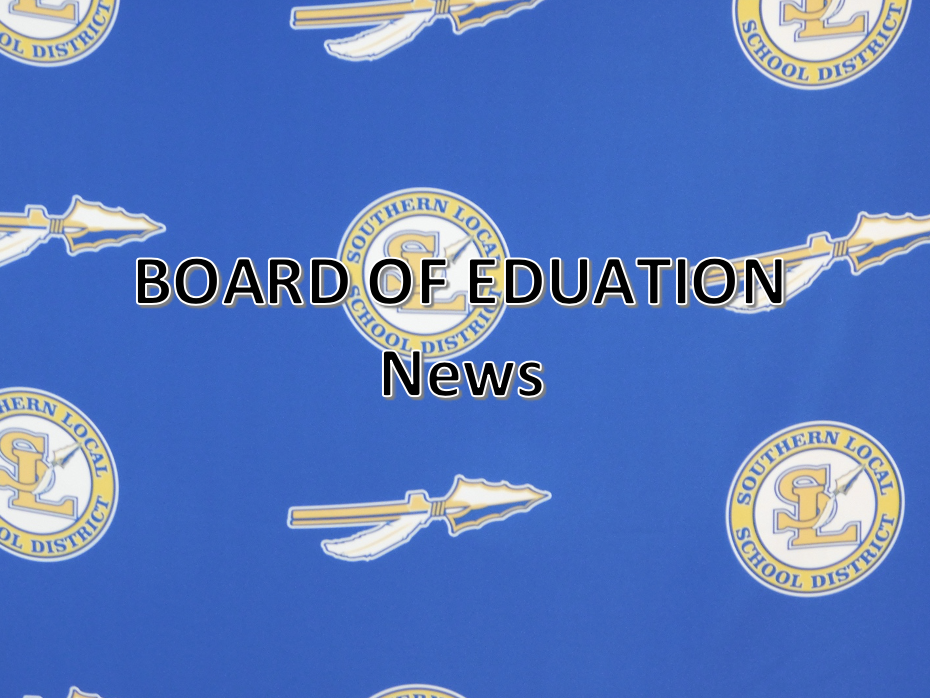 ---
Wright, Brinker Promoted at Southern
SALINEVILLE-Leadership changes are coming to Southern Local Schools after Rich Wright and Emily Brinker were promoted to helm the two buildings.
During the July 12 regular session, school board members named Wright
, who
has
served
as Southern Local Elementary
principal,
to helm Southern Local Jr./Sr. High School while Brinker will move up from SLES assistant principal to oversee that facility. Both received three-year contracts as part of the deal.
Superintendent Tom Cunningham said Wright will fill the position vacated by Jay Kiger, who accepted a position in the East Liverpool City School District after three years with Southern, while SLHS Assistant Principal Adam Loudin returned to East High School in Youngstown following his two-year stint. Cunningham said he looks forward to continue working with Wright and Brinker and prepare students for the next chapter of their lives.
"They were both unanimously approved by the board," Cunningham said. "They have experience in leadership positions and are passionate. They will continue to help us move forward in a positive direction and we are excited for the future."
Wright's resume includes acting as
assistant principal at SLHS
until 2018, when he became administrator at the Utica Shale Academy. He was named elementary principal in 2019 and continues to serve as head coach of the Indians football team, something he has done for the past eight years. He said COVID posed a challenge during his time at SLES but he was eager to delve into his new duties, and he was thankful for the opportunity to do so.
"Southern Local has been very good to me," he said. "The board, teachers, staff and students have been wonderful. Hopefully we'll have a good year for our 2023 graduating class."
Brinker, who taught third- and first-grade classes at SLES from 2012-18, became assistant principal and curriculum director four years ago. She agreed that the pandemic was a major obstacle but was optimistic about a brighter horizon ahead.
"I am super excited about being the elementary principal! I think my biggest plans are to involve community more---more literacy nights, family nights and bringing back assemblies--as much as we can do to get parents and families in the school," she quipped. "Ever since COVID, we have not been able to do those so this is our year to get it started."
Meanwhile, the board approved a three-year management agreement for the Utica Shale Academy and accepted a contract for Carter Hill to continue as dean of students. Officials also accepted supplemental shale contracts for Josh Manist, technology; Heidi Mclntosh, nurse; Tom Cunningham, administrator; Greg Sabbato, fiscal; Julie Dowling, administrator/acquisitions; Kristy Sampson, federal funding; Laura Krulik, special education; Carter Hill, attendance and class activity tracking; Whitney Tsemilles, EMIS; and Tammy Phillips, secretary.

In other action, the board:
--Approved supplemental contracts for Jimmy Malone, junior high head football coach; Kyler Woodward, junior high assistant football coach; and Fernando Dechellis and Jim Dickson, junior high volunteer assistant coaches;
--Approved a transportation agreement with Education Alternatives for the 2022-23 school year;
--Announced plans for the annual Back To School Bash on Aug. 18 from 4-6 p.m., which includes a Meet the Indians event at 6 p.m.;
--Set the next regular meeting for Aug. 9 at 5:30 p.m. in the SLHS Media Center.