Hart New Face on Southern BOE
---
A longtime fixture in the Southern Local school community is taking on an added role as Scott Hart becomes the newest member of the board of education.
Hart, of Salineville, was sworn in on Jan. 15 to fulfill the unexpired term of Patricia Exline, who resigned after more than a year on the board. Hart is expected to complete the term that concludes on Dec. 31, 2021.
For him, it is a return home of sorts. The 1989 SLHS graduate is a 20-year U.S. Navy veteran and retired as a first-class petty officer. He settled in the area to marry and raise four children--all of whom are SLHS alumni--and he has five grandchildren who will soon be students themselves. Most recently, he has operated the Southern Community Center Food Pantry and serves on its board of directors, plus he has been an adjutant for the John Adams American Legion Post No. 442 for the past two years.
He has become known in Indian Territory for lending his voice to school football and basketball games, coaching the Little Indians and serving on its board. Hart has even posted videos of games on Facebook to entertain Indian fans both near and far.
"It's really cool to see people who are 60-70 years old who graduated 50-plus years ago watching games at the school they graduated from long ago," he commented.
Hart now relishes the opportunity to work as a school board member, saying he wants to maintain the district's standard of excellence and provide the best education possible while also supporting the administration in its endeavors.
"I think it is a way to give back to your community," he said. "I am a very proud member of the Southern Local family. I love Southern Local."
Superintendent Tom Cunningham welcomed him into the fold and said he will do tremendous work for the district and its students.
"Mr. Hart is a pillar of our community. He is involved in everything from our local food pantry to broadcasting our activities," he concluded. "He is a well-respected leader and we are fortunate to have his leadership on our board."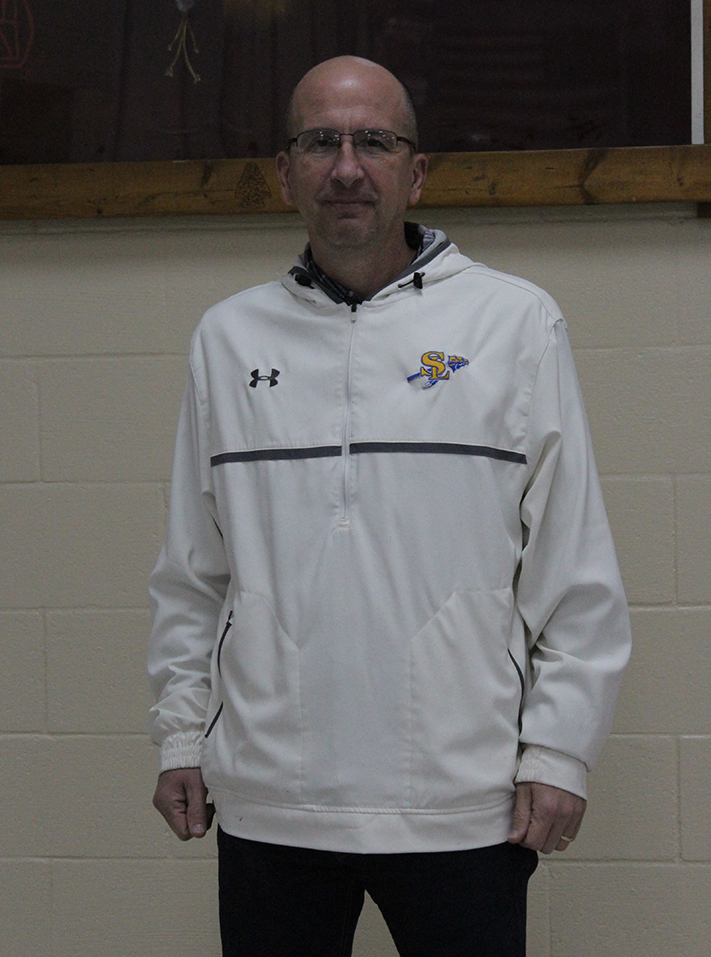 Scott Hart has been sworn in as the newest member of the Southern Local Board of Education, where he will fill an unexpired term ending Dec. 31, 2021. Hart, a Southern Local grad, has been active in the community and the school and looks forward to his new role.