2022 Columbiana County Art Show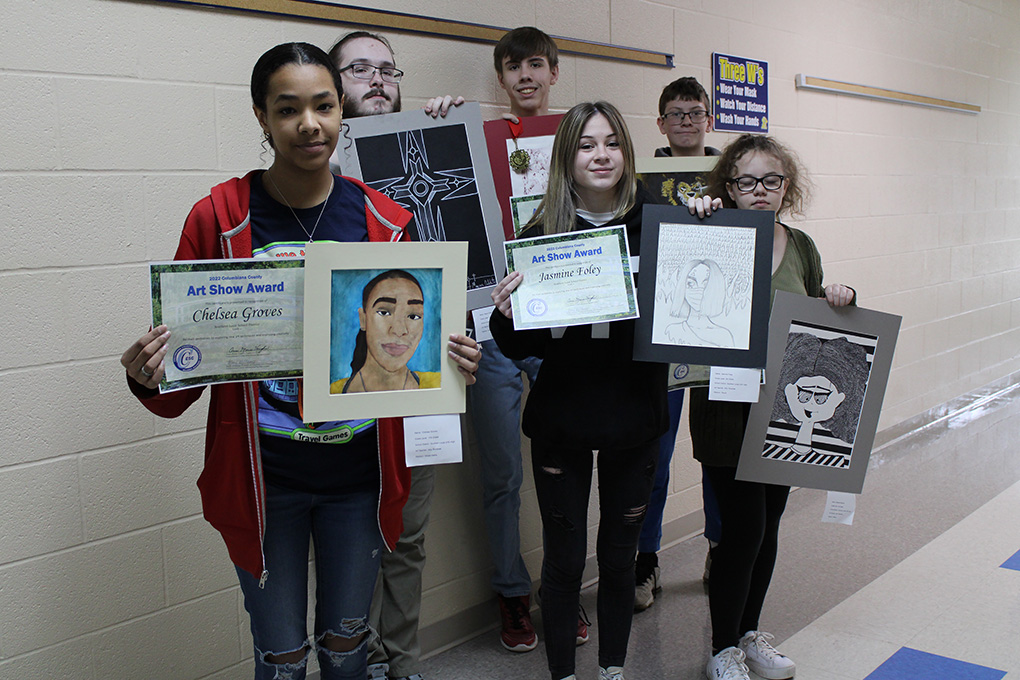 ---
Southern Local young artists display their talents at the Columbiana County Art Show
Six students from the Jr. Sr. High School and six students from the Elementary submitted art work for the 2022 Columbiana County Art Show.
Freshman Logan McCartney received Reserved Best of Show. Senior Mason Dalehite, junior Chelsea Grove, sophomore Seth Hawk, 8th grader Jasmine Foley and 7th grader Sophia Patterson displayed their art work.
Elementary students, Brenden Taylor, Bailey Napierkowski, and Miles Sturgeon. Also displaying their work were Isiah Plunkett and Emma Boyle.
The Columbiana County ESC will be displaying a virtual art show.
Southern Local Jr. Sr. High School will also have a virtual art show.
Congratulations to all students for their creative talent!!