Southern to Return on Jan. 25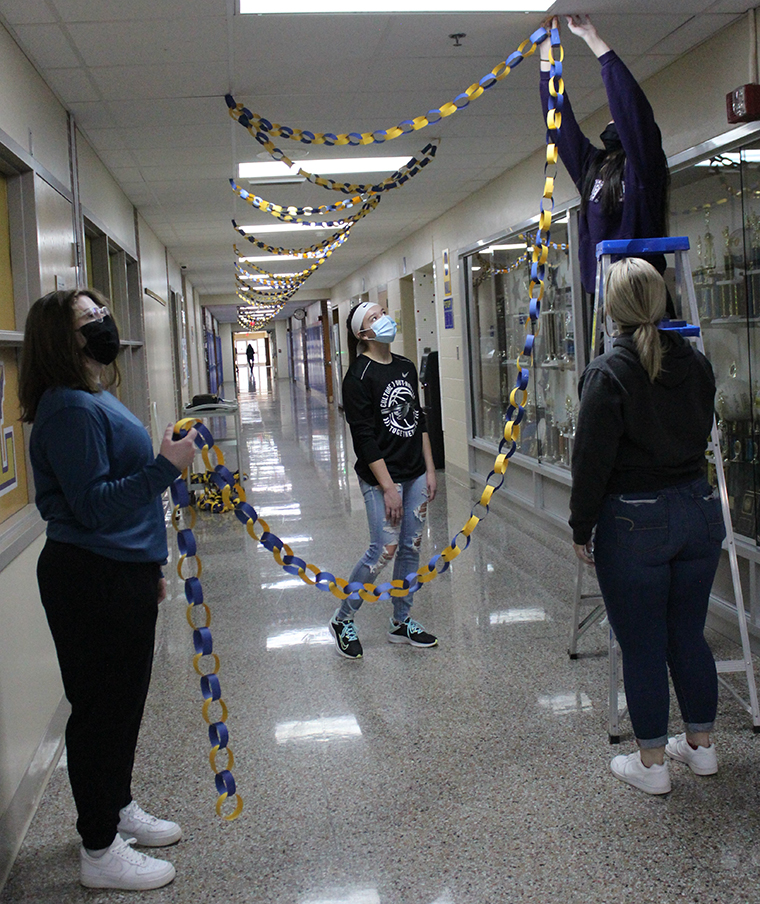 ---
Plans to resume face-to-face instruction were postponed for a week and now students will return to Southern Local Schools on Jan. 25.
The board held a series of sessions on Jan. 15, beginning with a special meeting to approve Scott Hart to fill the unexpired term of Patricia Exline, who submitted her resignation after more than a year in office. Scott is expected to complete the term, which end on Dec. 31, 2021. The gathering also included an organizational meeting where Kip Dowling, who attended remotely, returned as board president with Linda Morris back as vice president followed by brief tax budget and record retention sessions and a regular meeting with a laundry list of issues tackled by school leaders.
The announcement of the delayed start date followed an executive session during the regular meeting, where officials said classes would not begin on Jan. 19 as initially planned and students had a few more days to work virtually from home. Superintendent Tom Cunningham said a perceived uptick according to the Columbiana County Health Department led officials to consider the change. Another factor was that students would only have a three-day school week inside the building since they would be off for Martin Luther King Jr.'s birthday on Jan. 18 and Virtual Friday on Jan. 22.
During the meeting, Dowling questioned school nurse Heidi McIntosh about the latest numbers of staff and students affected by COVID-19. McIntosh replied that 12 students were either positive or in quarantine and five staff members were also impacted. Dowling commented that 15 cases were reported in the Salineville area. On a similar note, Cunningham said Virtual Fridays will continue for the next nine weeks and vaccine distributions were eyed for school staff in mid-February. He also praised everyone for their work during these unprecedented times.
"Our teachers and administrators have gone above and beyond and wanted to keep students safe," Cunningham said.
About 80 percent of the high school and 79 percent of the elementary school's pupils were expected to return to in-person instruction with the remainder continuing to work remotely. Additionally, Cunningham said several-dozen students were on hand at the school that Friday to decorate and welcome everyone back, and staff were glad to hear the youths' voices and laughter in the hallways once again.
In other matters, officials approved the annual tax budget for consideration to the Columbiana County Budget Commission and district Treasurer Greg Sabbato said Southern will be paying off its longtime school construction bond later this month. The district will complete the transaction on Jan. 29 to the tune of $895,000. Sabbato has said that the early remittance through Mellon Bank would save the district about $96,000 in interest and also reduce property taxes by 75 base points. Officials could also start collecting permanent improvement funds, which are less.
"The new permanent improvement loan will go into effect to collect taxes," he said. "It will start collecting and we will start seeing funding come in the next fiscal year."
He added that classroom facilities funds will have to be considered in the near future to make building updates, while looming projects include roof replacement, boiler work and new pavement around the school.
"We need to looking at doing that for the four-to-five-year plan," Sabbato noted.
Among other action, the board:
--Approved a lease agreement with DPS Land Services for 4.54 acres in Washington Township near the softball field to drill wells for Encino Energy;
--Was honored for the Ohio School Board Association's School Board Recognition Month for January and received certificates for the ongoing dedication;
--Approved contracts for a slew of staff from bus drivers and cafeteria workers to substitute positions;
--Approved Kyler Woodward as volunteer girls' basketball coach and Brent Boyle as softball coach for the 2020-21 school year;
--Approved updated job descriptions for a special education director and yearbook advisor;
--Approved a memorandum of understanding with Kent State University for College Credit Plus for the 2021-22 school year;
--Learned from
--Heard from Utica Shale Academy Director Bill Watson that students completed the equivalent of 24,249.75 total hours, which equals more than 4,041 days of school. About 34 students who attend the New Castle School of Trades finished 7,344 hours or an average of 36 total days per student. He continued that the Amatrol equipment was in place and officials plan to apply for two Remote X grants, a 21st Century Grant and an Equity Grant this year for the program. Meanwhile, 41 laptops were delivered to students as well as equipment and furniture for the classes;
--Set the next regular meeting for Feb. 9 at 6:30 p.m.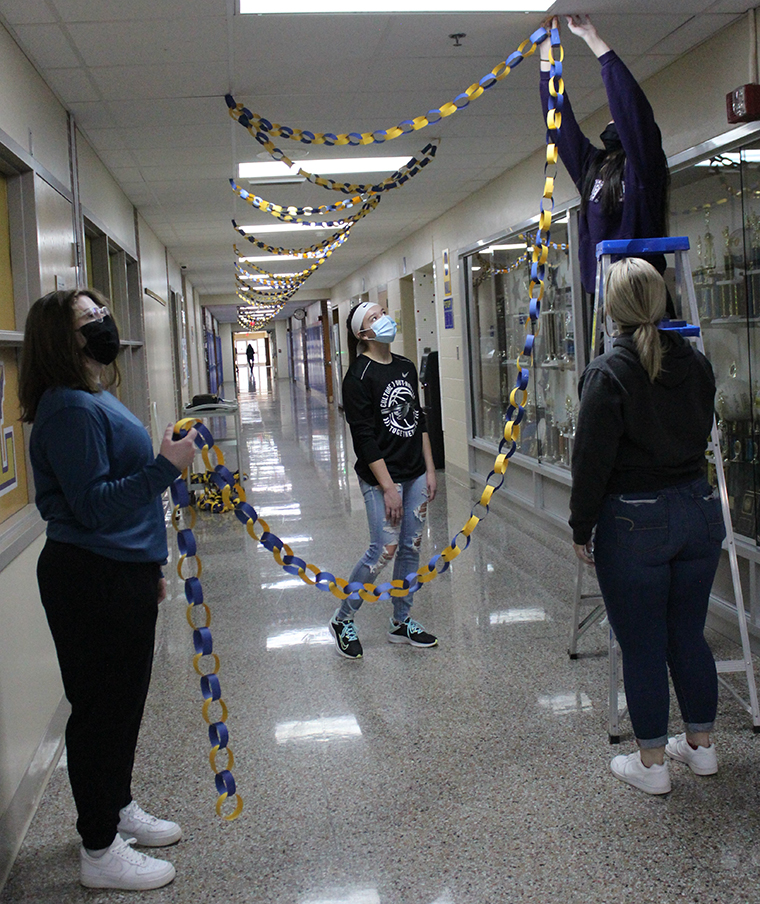 About 26 Southern Local Jr./Sr. High School students took time out to decorate the building and welcome students back to classes. The school district went fully remote in mid-November and officials postponed plans to resume face-to-face instruction until Jan. 25. Officials said 80 percent of the district's estimated 980 pupils are returning to class with the rest remaining online. Pictured decking the halls are, from left, freshman Delainey Mellott, senior Ashley Shroades, freshman Rylee Mellott and senior Camryn Mellott.