Elementary Spotlights!!
4th and 5th Graders robotic Teams
Fourth Grade Science teacher, Mrs. Janice Pierce and Fifth Grade Science teacher, Ms. Karen Marquis help their robotic teams build, program, and compete in an area Robotic Competition in December. The students must build their field and obstacles, their robots and program them to shoot discs across the field to earn points. Members of the 5th Grade Team include: Liam Sosack, Aubree Taylor, Isiah Plunkett, Jaymen Maines and Addison Boyle.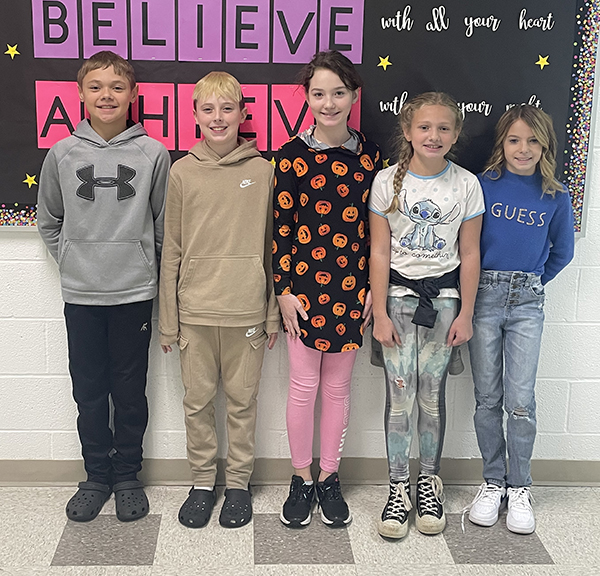 5th Grade Student Council Members pictured left to right: Jaymen Maines, Isiah Plunkett, Isabella Brown, Adalyn Salisberry, Maddie, Smith (not pictured: Ella Watson)
The 5th Grade Student Council
The 5th Grade Student Council was created to make a positive impact on the elementary school. They have many projects planned for a busy school year. Some tasks involve, helping with school assemblies, the book fair, work with the cafeteria on breakfast and lunch choices, help create a positive environment in the school to include positive posters, help educate the students about bullying, being a positive leader... just to name a few projects they plan to work on.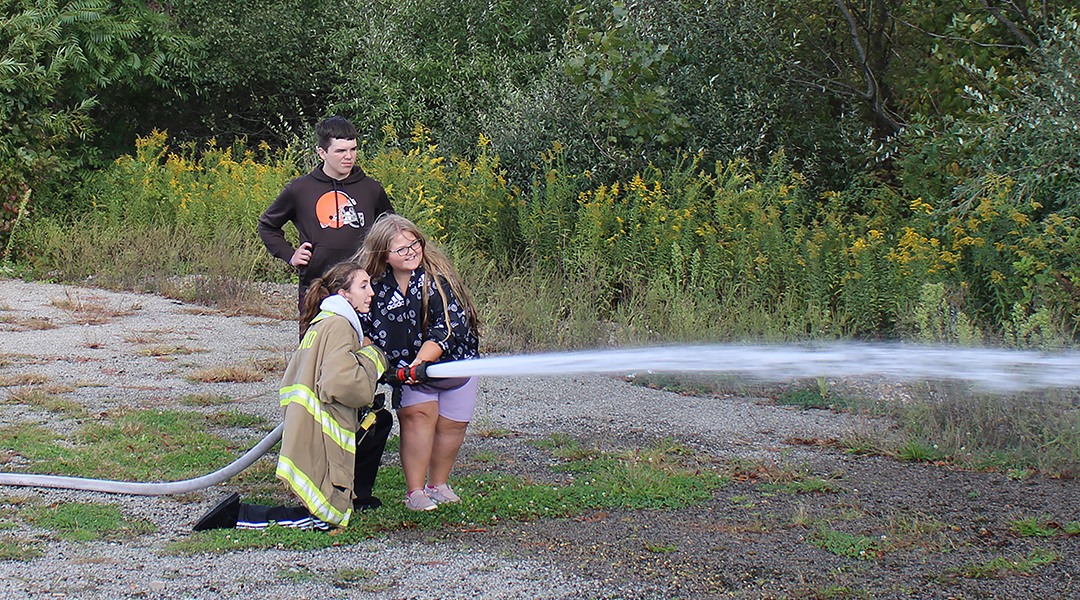 3rd grader Piper Kellogg learns how to use the fire hose to fight a house fire with the help of junior fire fighter Anesa DeSellem and junior fighter Callen Bettis.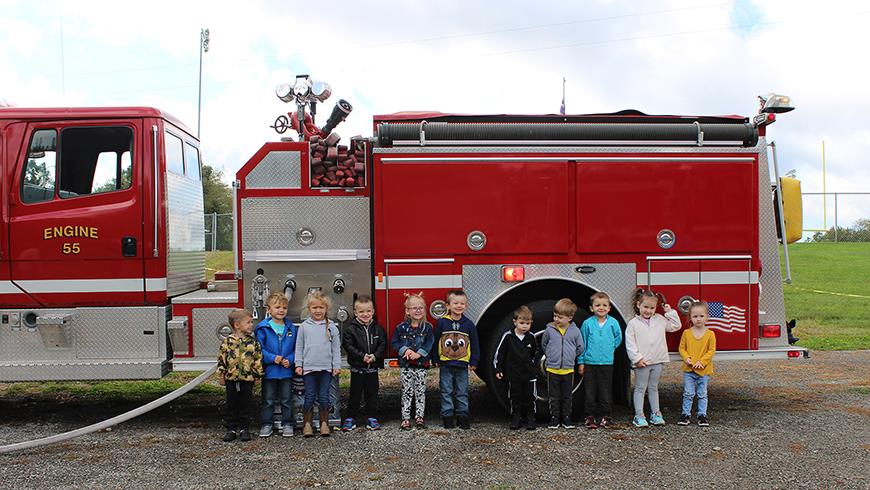 Preschool gather in front of the fire truck for a class picture during Fire Prevention Week.
SafeSchool ID requires a valid driver's license of state ID to enter the building.
"Southern Local Elementary will be a safe place of excellence, where all students are connected and striving to reach their full potential."
"Creating Confident Communicators and Problem Solvers to serve as productive members of Society."
"T.R.I.B.E." (Trust - Respect - Integrity - Belief - Excellence)