Welcome to Mrs. Coleman's Page, while we are away from the classroom, please make sure you are checking your teacher's pages for your assignments.
I will be holding Office Hours on Tuesday and Thursday from 11:30am-12:30pm, I will be available for instant answers through email, "Mrs. Coleman's Kids" Facebook page, and also through Zoom by appointment (meeting link will be in your school email).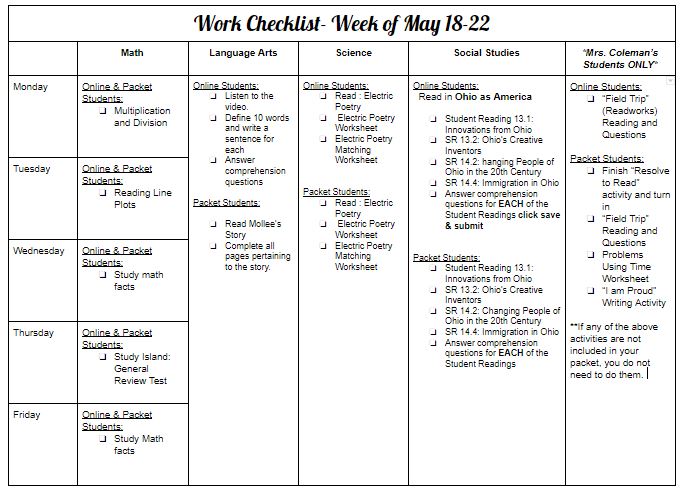 Readworks
Click the logo below to login

Click "Login with Google" and enter your school email address (first.last@southern.k12.oh.us) and your password (SouthernStudent)

The code for our class is TMNEHW

Once you are signed in you will be able to see your assignments. I have turned the audio on so everything is available to be read to you. There are several questions you will need to answer after each passage.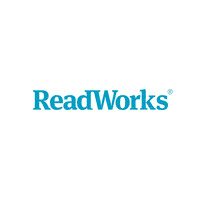 Study Island
Click the logo below to login

Type in your username and password. Your username is first.last@sles and your password is your lunch number. If you do not remember these, send me a message.

On the side click "My Classes" and then find "Mrs. Coleman's Kids"

Your assignments for the week will be listed.

You will need to review the lesson and then complete the assessment.

Audio is enabled for each assignment and calculators are enabled for math, please complete each assessment only once.

For help on assignments during our time out of school, as well as helpful videos and hints, be sure to like "Mrs. Coleman's Kids" on Facebook

Hello and welcome to the FOURTH GRADE, we are going to have an awesome year. For those of you that don't know me, I am Mrs. Coleman and I am the Intervention Specialist for the 4th grade. I have put some helpful links on this page as well as links to each of the 4th grade teacher pages. If you have any questions or need anything, please don't hesitiate to contact me.